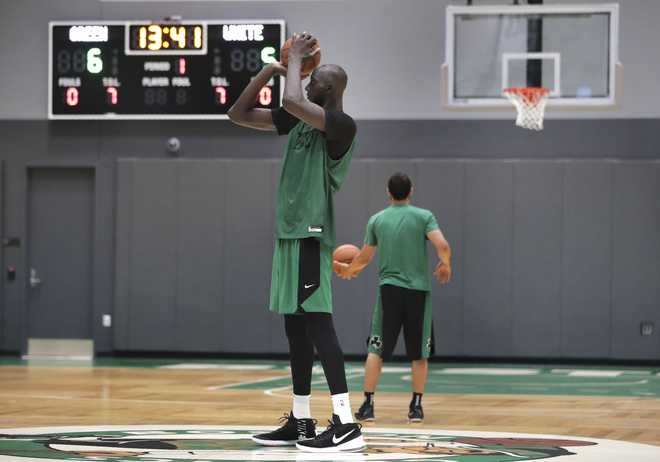 Tacko Fall, fan favorite of the NBA, Boston Celtics is the tallest player in the league.
Fall, when wearing shoes stands at (7 ft 7 in, 2.31 m).
With his abnormal height, I know many of you are trying to figure out what size shoes he wears.
Tacko Falls Shoe Size is:
Size: 22 (U.S.)
Size: 21.5 (UK)
Size: 58 (Europe)
37 Centimeters
14.7 Inches
This is How Big Tacko Fall's Feet Are
In 2019, the Boston Celtics put a picture, showing Tacko's shoes in comparison to a 8 year old boy. As you can see, they are HUGE, the biggest in the NBA.